FranNet is in the business of telling stories! We want to tell yours - for FREE!




That's right, we'll produce a high quality testimonial video of one of your franchisees talking about why they chose your brand. We think there is power in telling these kinds of stories and we want to share as many of them as possible!

How do you win? Great question!:


In order to be eligible for the prize, your brand (and by extension your reps) must doing the following to be entered to win:
Attend FranNet Spring Meeting
Share the #illBEthere post on LinkedIn prior to the event
Share a picture of you at conference with hashtags #bethedifference and #FNspringmeeting
That's it! The winner will be announced on our social media 4/21/23.

Are you in?



Great!! Before you come to the conference, download the image and share on your social media with the hashtags #bethedifference and #FNspringmeeting.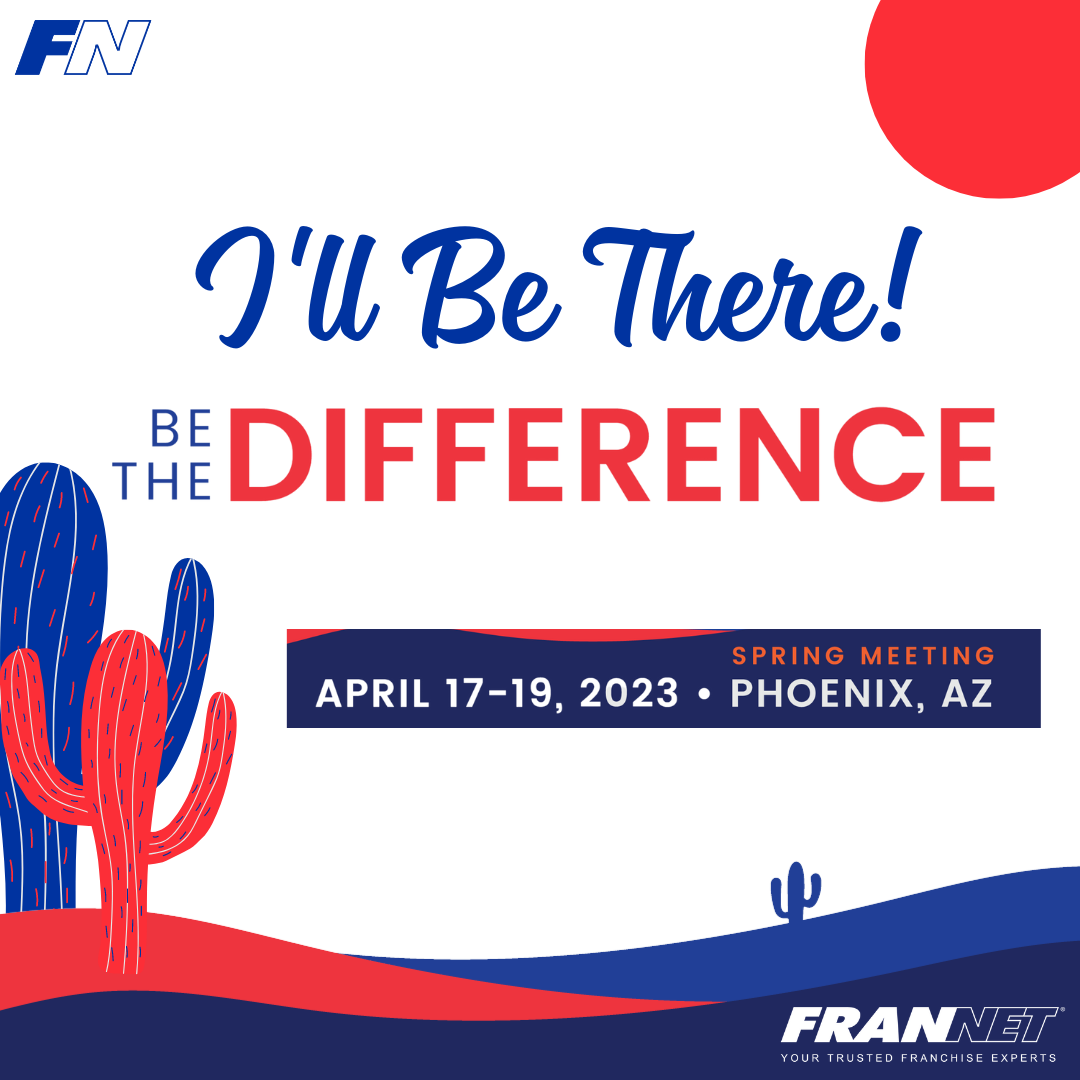 More Details:
FranNet wants to share your story and the story of everyday people who make the decision to get into franchising! We can do that together by producing content just like this. We want to partner with you in producing content you can use and we can share. FranNet will produce this content for your brand with one of your franchisees and tell that story. You get to keep the entire thing and use it as you'd like. FranNet will also use that content to share on our website and social media. The goal? Get more people involved in franchising!




The value is based on a standard testimonial film cost from the partner studio, Tell Studios. The winning brand cannot negotiate a different film vendor. The total value is $7500. The contest winner agrees to pay for any additional cost incurred during filming if outside of the normal scope agreed upon - such as offsite filming. The studio is located in Lake Orion, MI. The winning brand agrees to allow FranNet to edit an alternative final version to use on FranNet's main website and in additional social media content. The winning brand will receive the entire video and is the sole owner of that version of their video.



Full details here